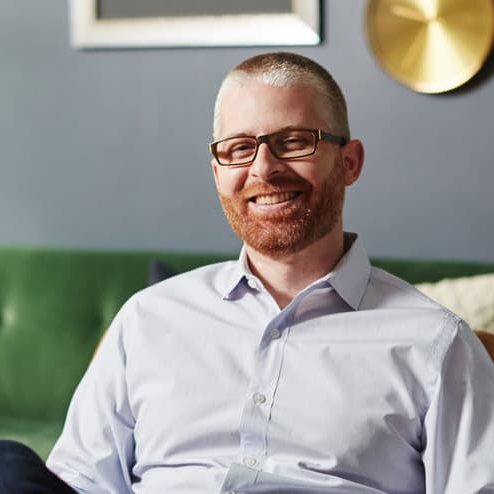 Daniel G. Morjal, Psy.D., MSCP
Licensed Clinical & Prescribing Psychologist

I am a Licensed Clinical Psychologist practicing since 2006. In addition to my Clinical Psychology degree, I have also earned a degree in Clinical Psychopharmacology. Doing so has allowed me to become one of the very few Prescribing Psychologists in the State of Illinois. Additionally I serve as a board member of the Illinois Association of Prescribing Psychologists (IAPP). 
Being a Prescribing Psychologist allows me to take a more comprehensive approach when working with clients. It provides clients the opportunity to work with a single provider so that we can tend to the mind and the body with the goal of achieving balance.
Often, the 'right' decision is not an easy one and this includes the decision to start therapy. It is frequently thought of as a daunting task, but it doesn't have to be. Once you have found a Psychologist that suits your needs, you will likely find feeling better is closer than you thought.
My approach to psychotherapy focuses on thoughtfulness, humor, and balance.
Individuals
Sometimes it may seem like our emotions, thoughts, or behaviors have more control over us than we do over them. We can work to reinstate you as the one in control and enjoy the stability and serenity that comes with it. Together, let's set out to make the you that you want to be a reality. Therapy gives us the opportunity to work on a wide range of issues, making it endlessly customizable to fit your needs. Whether its depression, anxiety, dealing with past traumas, the struggles of substance use, anger management, personal or professional relationship difficulties, existential concerns, or simply the desire to know yourself better, they are all worthwhile endeavors. Regardless of the topic, I provide a supportive and collaborative environment, free of judgment.
Medication management
Whether you are already on medication or are looking to see if it would be an appropriate and helpful decision, being a Prescribing Psychologist allows us to incorporate that in our work together. Each client will receive a thorough evaluation, making sure to take the time to carefully review the many facets of your physical and emotional health. This may include vital signs, lab work, collaboration with your Primary Care Physician, as well as other relevant information.  
Your symptoms, experiences, and health are important, and we will continually incorporate them into our work together to help you move closer to your goals. If medications appear to be an appropriate choice, I will utilize evidence-based treatment decisions to maximize the potential benefits and continue to assess for any potential side-effects. If you are already on medications, we will work to find the most effective regiment to maintain or build upon the benefits you have achieved. Sometimes the best balance can even be found in a reduction, elimination, or changing of medications. Regardless of the circumstance, we will carefully and methodically work to find an individualized treatment plan that best suits your needs.
Law enforcement & Public Safety
The stressors of a career in Public Safety are many and often take their toll at home, at work, and on one's overall view of the world. Many times it seems that those who do not share your occupation simply do not understand. There are some who do and, working together, we can bring the balance back.
Couples & Families
Let's be honest, maintaining a relationship is hard work. Maintaining an intimate relationship is even more difficult. Keeping things happy and healthy with your partner is an active process. I can help you be part of that process. Whether it be moving from hearing to listening, arguing to discussing, or the multitude of layers in between, a more satisfying relationship can be a reality.
Areas of Specialty:
Clinical Psychopharmacology; depression; anxiety; bipolar disorder; substance use; trauma; first responders
Kind of Insurance Accepted
4809 N. Ravenswood, Suite 320
Chicago, IL 60640
*Virtual appointments as well