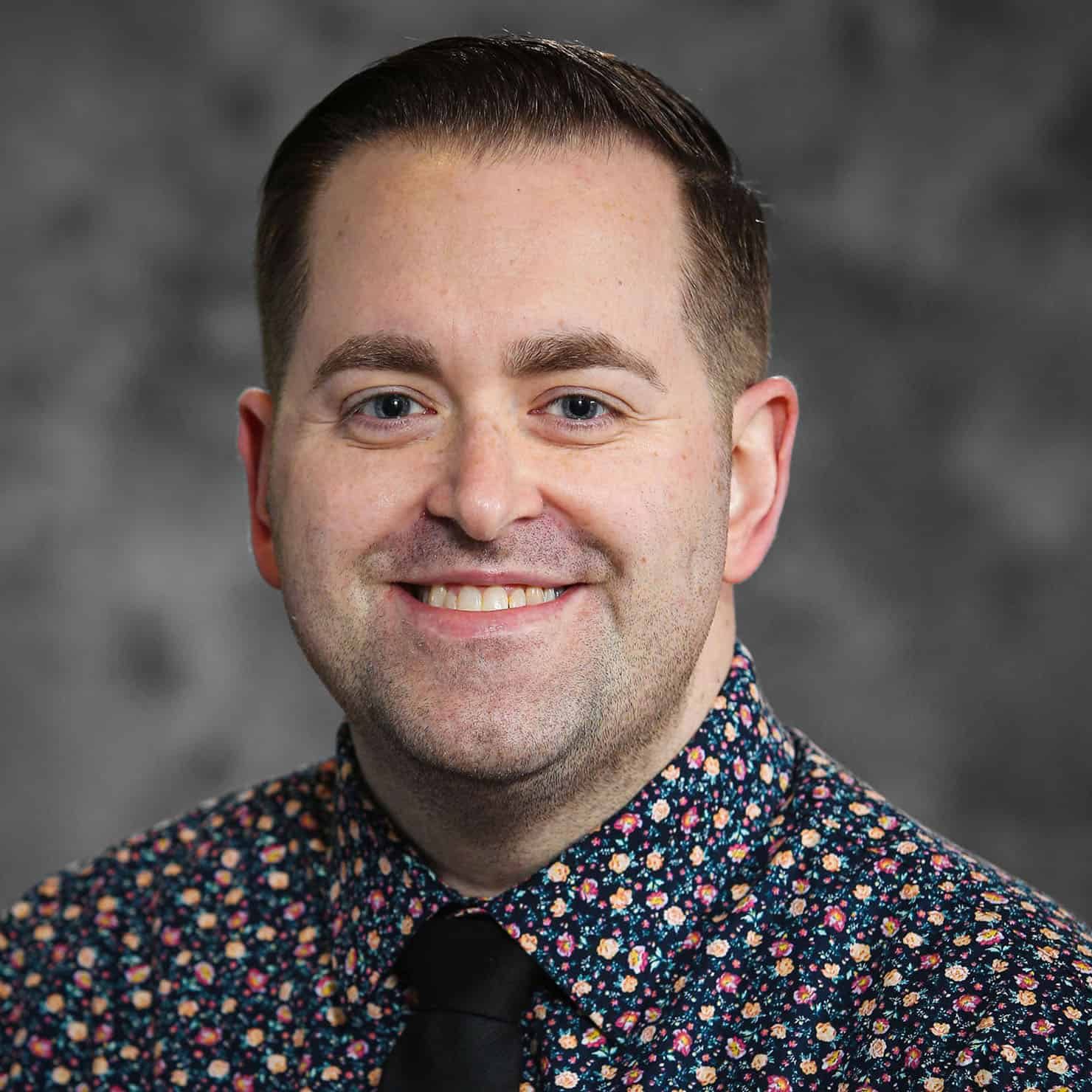 Derek C. Phillips, Psy.D., MSCP, ABMP
Licensed Clinical & Prescribing Psychologist, Board Certified Medical Psychologist

Dr. Derek Phillips is a licensed clinical and prescribing psychologist (#12) in the state of Illinois, a licensed psychologist in Florida, and a board-certified medical psychologist. He is the youngest prescribing psychologist in Illinois and the only one outside of the Chicagoland area. He is a clinical neuropsychologist and prescribing psychologist in the Department of Neurology at Sarah Bush Lincoln Health Center in Mattoon. He is Executive Director of the APA-designated, M.S. in clinical psychopharmacology program (MSCP) at Fairleigh Dickinson University in Teaneck, NJ, where he also teaches psychopharmacology in the APA-accredited clinical PhD program. Dr. Phillips served as a Health Service Psychologist in the National Health Service Corps Loan Repayment Program through the U.S. Department of Health and Human Services from 2019-2021. Previous academic appointments included adjunct professorships at Lake Land College in Mattoon and in the M.A. in clinical psychology program at Eastern Illinois University in Charleston.
Dr. Phillips obtained his Bachelor of Science degree in psychology (summa cum laude) from Olivet Nazarene University in 2009, as well as his Master of Arts degree in counseling psychology and Doctor of Psychology in clinical psychology with a clinical neuropsychology concentration from the APA-accredited Adler University – Chicago campus in 2012 and 2015, respectively. Dr. Phillips completed his one-year, predoctoral internship in clinical psychology in 2015 at Centerstone Consortium in Bradenton, Florida, and two-year clinical neuropsychology postdoctoral fellowship in 2017 at Psychological & Neurobehavioral Services in Lakeland, Florida. He then obtained his MS in clinical psychopharmacology from Fairleigh Dickinson University in 2019 and completed his 18-month prescribing psychology residency at Sarah Bush Lincoln Health Center in 2021.
Regarding current service to psychology, in addition to serving as a member-at-large of the IAPP Board of Directors, Dr. Phillips is chair of the APA Board of Convention Affairs (2022), secretary of Division 42 (Independent Practice), treasurer of Division 44 (Society for the Psychology of Sexual Orientation and Gender Diversity), member of the APA RxP Designation Committee, and president-elect of the Illinois Psychological Association. Additionally, he was the first-ever early career psychologist (ECP) president of APA Division 55 (Society for Prescribing Psychology) in 2021. He also serves on the journal editorial boards for Experimental and Clinical Psychopharmacology and Practice Innovations. Previous service includes member of the APA Council of Representatives from Division 55; member of the APA Practice Organization's Committee for the Advancement of Professional Practice (CAPP); IPA Graduate Student Section Chair (IPAGS) and IPA Sexual Orientation and Gender Diversity Section Chair; and ECP Chair of the Florida Psychological Association. He was awarded the Walter Katkovsky Scholarship for Psychopharmacology Training in 2017 by the American Psychological Foundation. In 2020, he was awarded the Patrick DeLeon Prize for Outstanding Student Contribution to the Advancement of Pharmacotherapy by APA Division 55.
Areas of Specialty:
Clinical neuropsychology; clinical psychopharmacology
Kind of Insurance Accepted
Aetna, Cigna, UBH, BCBS, Health Alliance, Medicare, Medicaid, BCBSAetna
1000 Health Center Dr., Ste. 107
Mattoon, IL 61938