The CATO Institute's Media Highlights
March 1st, 2023
Jeffrey A. Singer testifies at the hearing, "The Fentanyl Crisis in America: Inaction is No Longer an Option," before The House Judiciary Subcommittee on Crime and Federal Government Surveillance on C‑SPAN (Testimony plus Q&A)
The CATO Institute's Media Highlights
May 3rd, 2023
Jeffrey A. Singer discusses the nationwide doctor shortage and the right to self‐​medicate on Sinclair Broadcast Group's The National Desk
The CATO Institute's Media Highlights
Jeffrey A. Singer discusses prescribing psychologists on KOA's The Ross Kaminski Show
Can Prescribing Psychologists Help Solve the National Mental Health Crisis?
October 27th, 2022 
Featuring:
Beth N. Rom‐​Rymer, Ph.D.
Rebecca Weintraub Brendel, MD, JD
Thomas D. Lee, MD
Claudia Mosier, Psy.D., MSCP
Jeffrey A. Singer, Senior Fellow, Cato Institute
The CATO Institute's Media Highlights
Jeffrey A. Singer discusses Sen. Josh Hawley's insulin bill, the cost of drugs due to the FDA approval process, and Colorado's new category of mental health specialists on Sinclair Broadcast Group's The National Desk
Dr. Kyle Bonesteel and Neurohealth Associates Featured On Viewpoint
Hosted by Dennis Quaid which explores organizations that are innovating their field and passionate about diversity.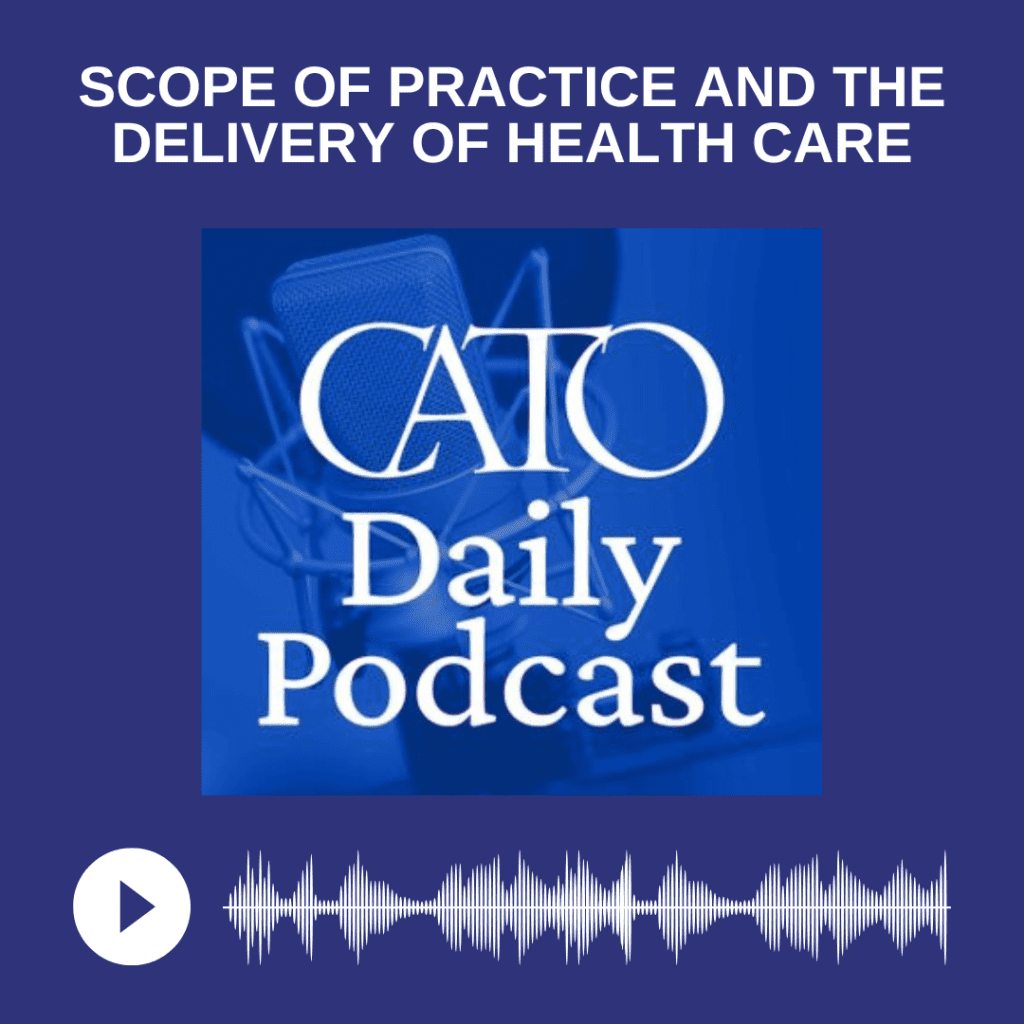 Scope of Practice and the Delivery of Health Care
At least some of the modern fights over health care can be traced back to divvying up the healthcare marketplace in statute. Jeff Singer discusses the problems inherent in pervasive scope of practice regulation.
Prescribing Psychologists and Mental Health Care
How might expanding the ranks of prescribing psychologists fill the gap in providing mental health care? What stands in the way? Beth N. Rom‐​Rymer is a clinical psychologist and advocate for the expansion of mental health access.